The history of our company goes back nearly 30 years. In the 1980s, we were active in several areas of the plastics industry, such as extrusion, suction-moulding, flacon-blowing and injection-moulding. Market demand has determined our main profile since the 1990s, which has eventually become injection-moulding.
WE ARE SPECIALISED IN INJECTION-MOULDING.
60% of our production comprises technical products and 20% IS spare parts used in the food industry and household plastic products, respectively. Our own equipment fleet can be used from a clamping force of 25 tons to 100 tons and a mass of 0.5 g to 200 g. Thanks to the connections accumulated over the years, we can offer complex services ranging from design to implementation.
DEPLAS OFFERS COMPLEX SERVICES FROM PLANNING TO IMPLEMENTATION.
Our aim is to strengthen our market position as a food industry supplier and enter the automotive sector with our products. We believe it is important to constantly improve as well as maintain our major market advantage as a relatively small company with considerable manufacturing experience which will be able to respond to the needs of our customers quickly and effectively in the future too.
AS A RELATIVELY SMALL COMPANY WITH CONSIDERABLE MANUFACTURING EXPERIENCE, WE WILL BE ABLE TO RESPOND TO THE NEEDS OF OUR CUSTOMERS QUICKLY AND EFFECTIVELY IN THE FUTURE TOO.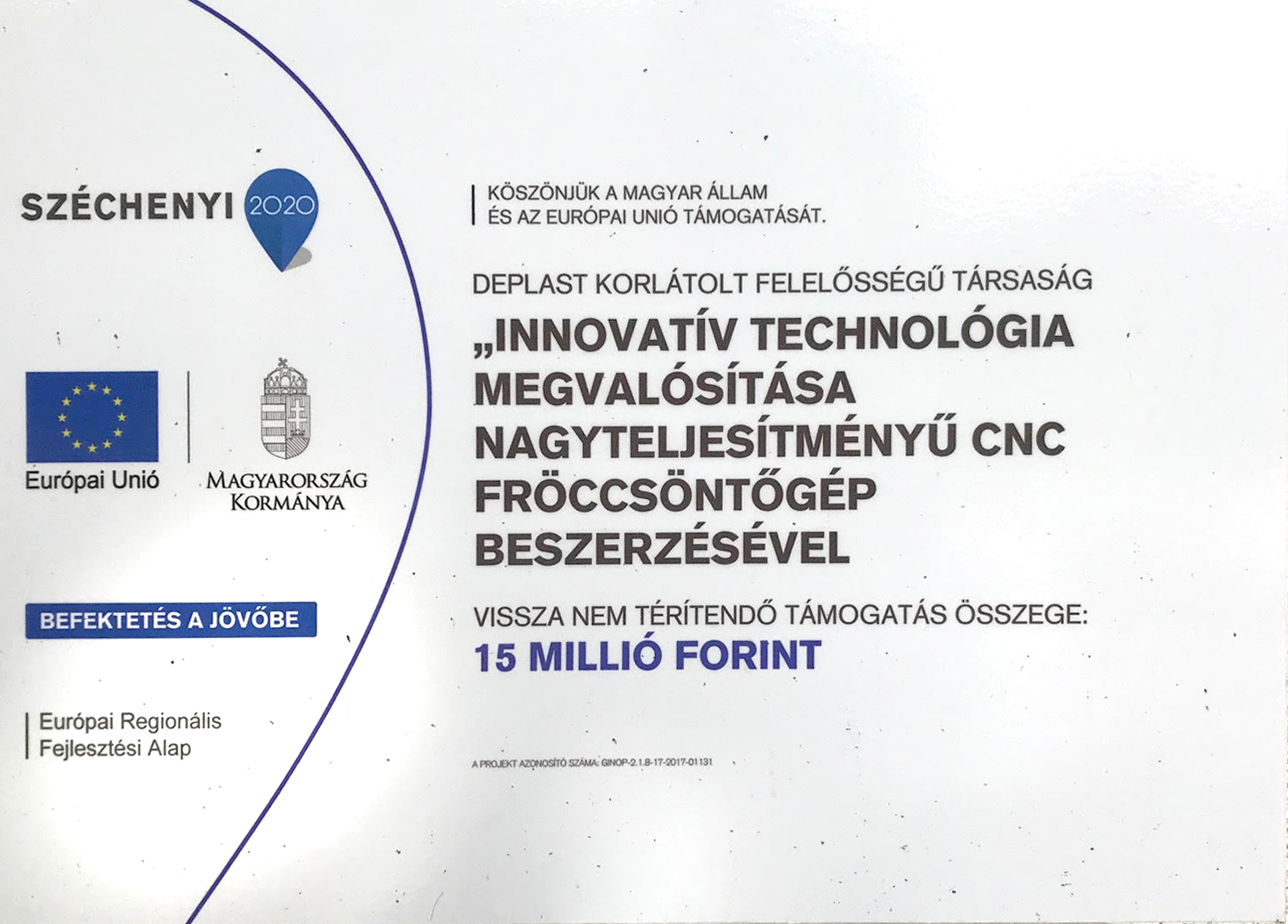 Cégünk 2017-ben sikeresen pályázott a SZÉCHENYI 2020 GINOP-1.2.2-17 pályázaton Fanuc Roboshot S50iA fröccsöntőgépet, 2db temperálót és felszívót vásárolt.
Take a look at our equipment fleet